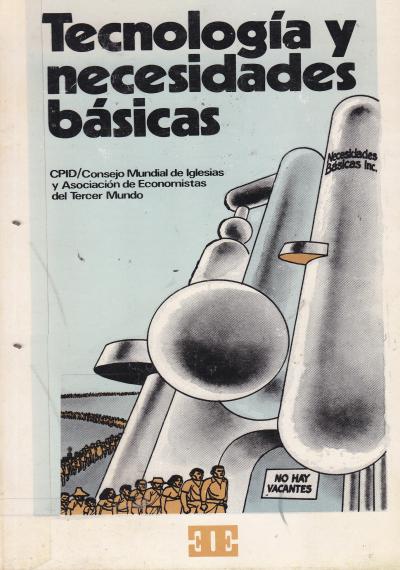 Ahora leí en un rato el libro Tecnología y necesidades básicas (DEI, 1979), cuyo ejemplar compré en una venta de usados hace muchos años. Su enfoque principal es el desarrollo de una postura latinoamericana con respecto a la tecnologización de la sociedad, todo desde una perspectiva de la teología de la liberación. Interesante lectura que está planteada como una respuesta a movimientos globales de la época y a escritores como Ivan Illich, a quien mencionan brevemente.
Aunque no sé si hay una versión digital (pueden leer el primer ensayo en este enlace), los autores plantean dos enfoques principales sobre los cuales debe hacerse una crítica hacia la tecnología. El primero es la priorización de la rentabilidad sobre la pirámide de necesidades dentro del esquema capitalista, la cual conlleva a ver todos los demás beneficios de la tecnología en la sociedad como no importantes; el segundo es la tecnología para la satisfacción de las necesidades de las personas, no de una ni de un grupo sino de la sociedad en general.
World Council of Churches Commission on the Churches' Participation in Development & Association of Third World Economists. (1979). Tecnología y necesidades básicas. Editorial Universitaria Centroamericana.