This May I had the chance to develop some ontology work as a workshop at the Creative Commons Summit in Lisbon. The goal was to present some of the ideas on the subject, some of which I have already written about.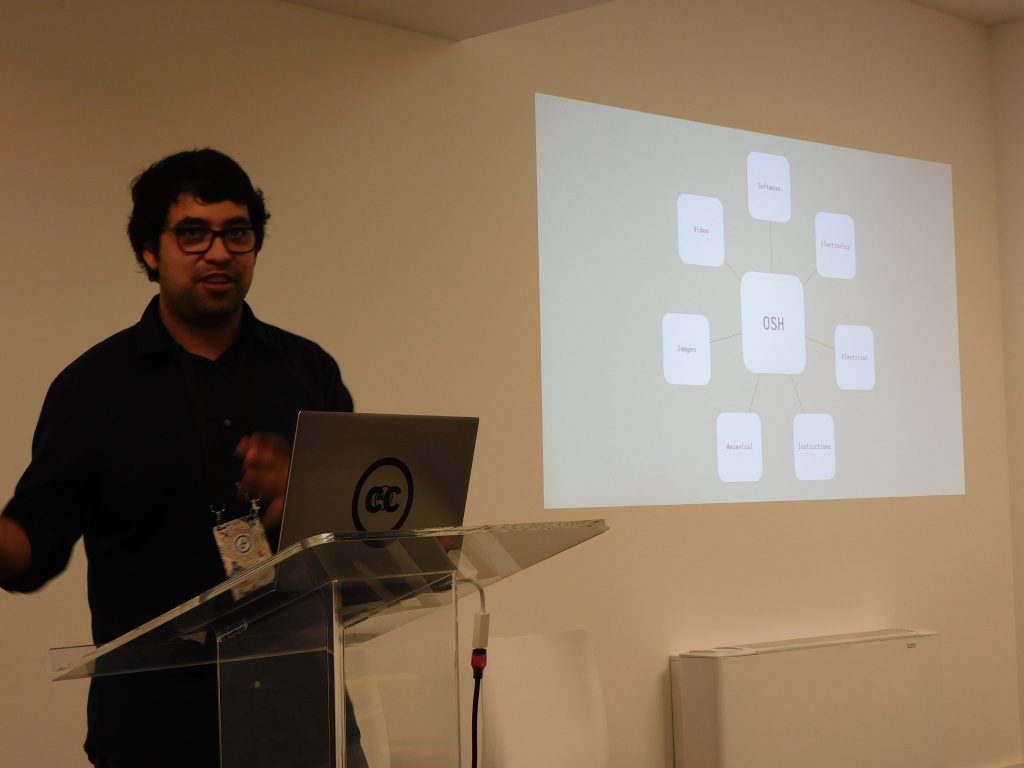 The session had a very varied group, which was nice. OSH seems to have a very boad audience that spans various domains: engineers, lawyers, etc. No wonder many of us see it as the next big milestone for the open movement.
My favorite part of the session was when a lawyer at the session (I am sorry, can't remember you name!) conspicuously said that the idea sounded very much like a proposal for a patent. That was awesome, because it was one of the intentions that I had for this: that a conceptual definition of a thing or artifact could help categorize and .
The second part of the session involved the use of real hardware documentation. A set of predetermined metadata fields was given to each table which participants moved around to sort and define an ontology. This approach helped members with different views around what OSH is to use the terms that were most important to their domain. In the end, what an artifact is can be discussed by those who will make use of it to differentiate and categorize.
If you want to know a bit more about this session, feel free to review the presentation: