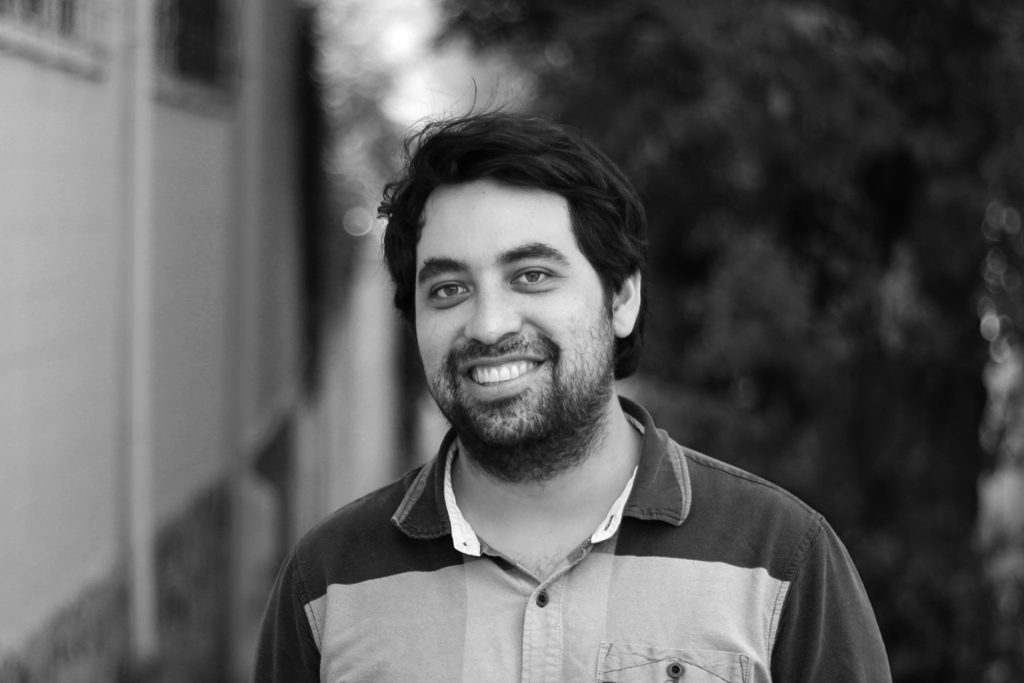 Emilio Velis is an industrial engineer based in San Salvador focused in sharing knowledge and technology to impact communities. Emilio is currently the Executive Director of Appropedia Foundation, sharing open knowledge to create sustainability around the world.
Emilio previously worked over the past ten years on volunteer management and fundraising at Habitat for Humanity El Salvador. He supported the design and improvement of programs for service-learning and ethical volunteerism, as well as innovation and social resilience.
At the same time, he worked on technology, open culture and how to support communities to find locally-based solutions. He also contributed to networks focused on technology and openness like the Fab Lab Network, Internet Society and Creative Commons; this allowed him to work in local and international projects that use technologies around social problems.
In 2014, Emilo co-founded Reacción, a technological startup for open hardware and gamification, community participation and the solution of social and environmental problems, and won the MIT Innovators Under 35 Central America Award in 2015. Reacción has been featured by organizations such as UNISDR and the Global Humanitarian Lab.
More recently, he did research for a wide variety of subjects such as citizen science, education on technology, maker culture, and Community-Centred Design. He has also collaborated in the development of open standards for DIN and Open Know-How, to improve knowledge transfer processes for social organizations.
---
Emilio Velis es un ingeniero industrial salvadoreño que comparte conocimiento y tecnología para generar impacto en comunidades. Emilio es actualmente Director Ejecutivo de Appropedia Foundation, una organización sin fines de lucro en California que documenta y comparte contenido abierto para la sostenbilidad.
Trabajó los últimos diez años en gestión de voluntariado y redaudación de fondos, más recientemente en Hábitat para la Humanidad El Salvador. Apoyó el diseño y mejora de programas para aprendizaje en servicio y voluntariado ético, y en procesos de innovación orientados a la resiliencia y el desarrollo comunitario.
Durante ese tiempo también formó parte de iniciativas de tecnología, cultura abierta, orientándolas para que las personas solucionen problemas en sus comunidades. Ha sido contribuyente activo de redes enfocadas en tecnología y una sociedad abierta como la Red Fab Lab, Internet Society y Creative Commons, entre otras. Apoya a proyectos locales e internacionales que exploran el uso de tecnologías para solucionar problemas sociales.
En 2014 Emilio cofundó Reacción, una iniciativa tecnológica para el desarrollo de hardware abierto y gamificación. Su trabajó se basó en la participación comunitaria para problemas sociales y ambientales y por su trabajo ganó el premio Innovadores Menores de 35 Centroamérica en 2015. Reacción fue parte de exposiciones de organizaciones como UNISDR y el Global Humanitarian Lab, y obtuvo cobertura de medios internacionales.
Más recientemente Emilio realiza investigación en una gran variedad de temas como ciencia ciudadana, educación en tecnología, cultura maker y diseño centrado en las comunidades. Ha participado del desarrollo de estándares abiertos a través de DIN y Open Know-How, con el fin de mejorar los procesos de transferencia de conocimiento para organizaciones sociales.